About Us
Huangyan district local mould manufacturers regard our company, Tianyi Mould Company as an excellent fan mould manufacturer, supplier and exporter. Sunfamily members have been working in the fan mould industry for decades and formed our company in the year of 1996. We allow our customers to avail a customize variety of plastic injection moulds. We are specialized in fan mould system solutions and are always on the lookout for new applications for our products like Tiling Forward Centrifugal Fan Mold For Impeller, Mould Of Axial Fans Blades For Home Appliances, Water Pump Fan Blade, Refrigerator Cooling Fan Blade, Tilting Back Centrifugal Vortex Fans Mold For Impeller, etc. We continually establish new benchmarks in technology, service, and design as an innovation and quality leader. Our high quality standards and customer-focused innovations motivate global business partners.
Manufacturing Machines Used
We use injection machine for processing our mould. There are a lot of different aspects involved throughout the production of moulds and some of them are as follows:
Prior to the production of mould, customer preferences are properly understood.
During the processing, the communicators of both sides provide accurate information or specifications to ensure that the pricing and technical elements satisfy the needs of customers.
During the manufacturing process, our designers create the mould design. They examine how the client will use the mould, how to build the mould into a long-lasting tool, and how to design the connected parts to make tooling easier and precision higher.
Mold components are machined throughout the mould manufacturing process.
Machine operators with significant responsibilities ensure that the mould components are accurate enough to fulfil the tolerance requirements of the designs. Careful steel installation, a stringent machining procedure, and stringent dimension control both during and after the machining highlight the responsibilities. To guarantee that the order is delivered on time, the incorrect points are eliminated from the next process.
After machining dimension control of mould parts is carried out. During the manufacturing process, the cavities, cores, and other mould components require careful dimensioning following machining. The QC team is in charge of ensuring that all measurements are in accordance with the designs.
At the mould assembly workshop, our team is accountable for ensuring that the mould production is successful and that the supplied mould meets company standards.
Our company is a reputable mould manufacturer, and our mould teams are preserving the most important duties to the customer, considering their willingness, and doing what they require. Our people are also recognized in their communities for being responsible for themselves, their families, their organisations, and their communities.
Application Of Products
All of our products including Mould Of Axial Fans Blades For Home Appliances, Tilting Back Centrifugal Vortex Fans Mold For Im, Tiling Forward Centrifugal Fan Mold For Impeller, etc., have their applications in ventilation equipment mould production, air conditioning mould production, automobile, precision instrument mould and other fields.
Tooling Equipment List
We utilize high-quality tooling equipment in our company to achieve high-precision moulding tooling effects, and as a result, we maintain the best position of high-quality China mould manufacturer. In addition, below is a list of our tooling equipment:
3D CAD/CAM 3D
Auto CAD 2D
CNC Milling Machine
Deep Hole Drilling
Sproting Machine
Engraving Machine
Line Cutting Machine
EDM Machine
Turret Machine
Balancing Machine
Quality Checking Process
For quality control, we employ the ISO 9001 system. Our company has a highly skilled fan mould-making team, all of whom are held to a high standard of quality control and are organised into several divisions. We also have a competent sales team that acts as a communicator for mould inquiries and commercial communication. This simplifies all of the orders and allows for a direct discussion of technical issues. This eliminates the need for a translation, saving customers time and allowing them to communicate about mould production and technical issues. Our engineers are experts in a variety of projects, including air conditioning mould production, ventilation equipment mould production, precision instrument mould production, automobile production, and other areas. Our experts can provide an internal breakdown list for each section quotation and specification data for detailed projects. For mould and plastic component development, our design department comprises 3D and 2D design departments. Prototype, R&D design, Mold flow analysis, and design feasibility study are all services we provide. We are able to produce professional and accurate moulds like Tilting Back Centrifugal Vortex Fans Mold For IM, Tiling Forward Centrifugal Fan Mold For Impeller, Mould Of Axial Fans Blades For Home Appliances, etc., in a short period of time thanks to our excellent mould design team. Because of our large mould-making capability, we employ more than 20 people in our machining department, which yearly produces more than 500 sets of fan moulds. The QC department keeps track of all the mould-making components, such as the measurements of bought mould components, machining mould components, and moulded plastic samples. There are no mistake components that can pass to the next step. One of the most significant mould making management departments is the project managing department, which executes tooling standards, monitors projects, and reports mould making status to the sales engineer department. Our company still has more than ten mould assembly teams and over 30 employees. We meticulously assemble all of the mould components accurately, rigorously following the mould design and excellent quality mould machining finishing. In the procedure, no handwork is permitted.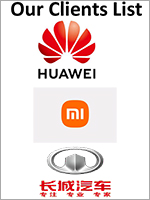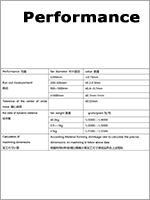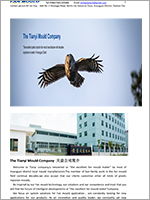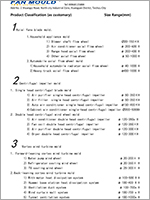 Read More